Reasons to Use Divorce Mediation Services Chicago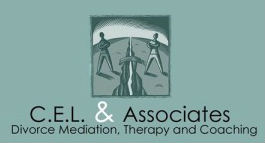 Mediation is one of the best options that a person can use to negotiate a divorce settlement. There are many reasons that can be used to justify the statement and they shall be explained in details in this article. Prior to the discussion on why mediation is the best option, there are some attributes of mediation that are worth noting. During mediation, the mediator merely facilitates the negotiation process and there is no point where he/she will make decisions on behalf of the spouses. Divorce mediation services Chicago professionals only help to resolve the issues by helping the spouses to figure out what is best for them.
Advantages of Using Divorce Mediation Services Chicago
Each of the spouses will get a chance to be heard
It is important to understand that several intervention services may not give the spouses chances to air their views and comment on the situations that affect them. For instance, court processes will give you a limited chance to mention what you have because there are limited chances for you to speak to one another. On the other hand, the divorce mediation services offer both partners support in case they need to engage in discussions. Discussions are very important especially where partners had stopped talking to one another.
The spouses will control the outcome
Unlike other options such as court processes, mediation will give you a chance to control the outcome of the mediation. This is because the third party, the mediator, makes no contribution in the decision making process. A mediator will improve communication, which in turn leads to the determination of the best options.
A healing process is developed
You may need one another even after divorce and a mediator will help you commence the healing process, which is vital for your relationship in the future. In most cases, divorce is characterized by blame, bitterness and hatred. Worse is when the courts are involved since there will be financial sufferings that will be experienced. A mediator will help you determine the type of relationship that you will have in the future.
It saves you money
The divorce process is costly and it may drain the financial resources that you may have saved for your kids and the future generation. If you want your kids to have good education and life, you will have to save enough for them and the best way to achieve that is to end your marriage cheaply.
It saves time and reduces the chances of emotional strain
Ending a marriage is not an easy process as it requires a lot of time. It also attracts emotional strain and stress. A divorce mediator will save you a lot of time and emotional stress that will follow the divorce. This is because they help you work together. It is important to understand that some divorce processes take a lot of years but for the case of mediated divorce, the least time possible will be spent.
Finally, divorce mediation services Chicago works to brings the best results for both partners.
See Why CEL & Associates is a Leading Provider of Divorce Mediation Services Chicago Today!