3 Tips for Getting Through Your Recent Divorce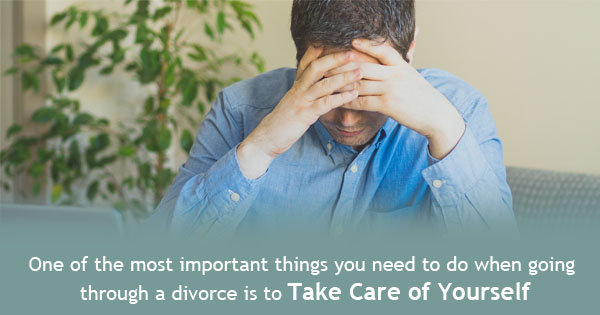 No one goes into a marriage expecting to be divorced months or years later. The words "'Til death do us part" are in most wedding vows, making it hard to believe that you're parting ways long before that.
If divorce does happen to fall into your lap, it's okay and it happens. You may be lost and confused right now, but you'll get through this. There are some things you can do to help make the situation a little bit easier to handle. Here are some tips.
Joining a support group, talking with friends and family, and surrounding yourself with good, happy people can help you get through a divorce. If you don't know anyone personally who is going through what you're going through, ask your friends and family if they know of someone who might be able to help you cope. They will be able to give you divorce advice or maybe even marriage advice. Many people marry again about three years after a divorce, so it'll be good to get some advice on how to go through that in case you're interested in getting back in the game. You can look at those people and see that they have gotten through it. It'll help you realize that you can get through it all, too.
Speaking with a divorce mediation specialist is another way to get through this hard time. The divorce mediation specialist will be able to help you identify what you can get out of your ended marriage. They will be able to sit down with both you and the other party and figure out what needs to be done in a calm and civil way. Sometimes divorces can be messy with a lot of yelling, but the divorce mediation specialist will keep everything on track.
Probably one of the most important things you need to do when going through a divorce is to take care of yourself. You're going to feel stressed out and sad, but remember that you matter and need to keep yourself going. Go to the gym, take a bath, read a book.
If you're going through a divorce, you may be struggling to try to figure out how to cope. Take a look at a few of the tips listed above to help the process become a little easier.