What Makes a Divorce Attorney Specialized in Their Job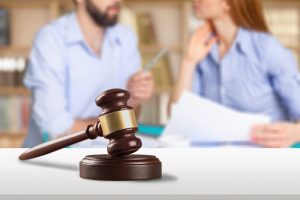 If you're considering legal and mediation help from a divorce attorney, you may be wondering what sets them apart from any other kind of lawyer. It's perfectly natural and common to want more information about your attorney. You're going through a difficult time and want to be sure your case is in capable hands. Here is the kind of schooling and training a divorce lawyer experiences to be competent in their field.
A four-year bachelor's degree in pre-law or a related field. Maybe they'll start to study topics in mediation, psychology, and family law.
Pass the law school admissions test (LSAT).
Acceptance to and completion of a three-year Juris Doctor law degree from a Bar Association-accredited program. In the second half of law school, students explore specialty topics like divorce law and family mediation, and experience real-life cases in family courts.
Licensure through the state bar exam. Some attorneys attempt to pass the bar in multiple neighboring states that they want to practice in.
Some new lawyers will go directly into a position practicing their specialty, but many practice a bit more generally as they adjust to a new position at a law firm, for example. A new lawyer gains experience through working their own cases and learning from their more seasoned peers. The real-world experience is where they can gain the most nuanced approaches for clients in difficult family situations.
Specific training courses or certificates are offered by some universities. For example, Ellen Feldman of C.E.L. and Associates underwent Family and Divorce Mediation Training through DePaul University.
Continuing education (CE). The majority of licensed lawyers go through it, whether yearly or once every couple of years, to learn about changes in law and keep their bar status. A divorce attorney may learn about new marriage regulations in their area of practice, or try new mediation approaches.
Memberships with relevant organizations allows family and divorce attorneys to gain new strategies and connections while also contributing their knowledge to the field. The Wisconsin Association of Mediators and Children's Rights Council of Illinois are two groups that Brian James of C.E.L. and Associates is active in.
Of course, there are plenty of options for you to compare when you're choosing a divorce lawyer. When current research reports that only about half of marriages last today, there's no shortage of law professionals to help with the aftermath. Choose a lawyer who you feel is sensitive to your case. C.E.L. and Associates, for example, has had experience in several areas of divorce and alternative partnership mediation. The wide knowledge of C.E.L. and Associates' team means a more thorough preparation for whatever unique situation your family is facing.